Barcelona Party
This service is intended for hotel guests who can enjoy a selection of the best electronic music festivals in Barcelona with free access quickly and easily. BEPARTOF Guest list – exclusive guest list for our guests.
Free Ticket at reception (through our hotel free admission until 1 am – special discount after)

Friday – Checkpoint Music Art @ City Hall (Rambla de Cataluña, 2-4) FB • #CHECKPOINTMUSICART
Sunday – Insane @ Pacha Barcelona (Passeig Marítim de la Barceloneta, 38) FB• #INSANE

Free Fitness Center
Smart and efficient spaces offer the amenities that our guests may need. Ask for your ticket.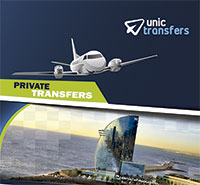 Private Transfer
Transfer to / from Airport
Ask in Reception